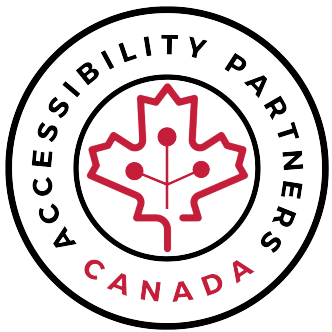 AODA Consultants for Public & Private Sectors in Burlington
AODA Compliance Experts.
Public and private organizations within Ontario are required to comply with the Accessibility for Ontarians with Disabilities Act (AODA). Full compliance with AODA is mandated by 2025, however certain regulations, including regulations governing online communications, have already come into effect. AODA was the first act of its kind in Canada, establishing accessibility requirements that went beyond internal government policies and required compliance from all organizations regulated by the province, including private businesses.
AODA governs how organizations communicate and interact with their clients, employees, and the public both electronically and in the real world. It was the first piece of Canadian legislation that imposed an obligation upon organizations to proactively dismantle barriers preventing people with disabilities from accessing services and fully participating in society. Several other Canadian jurisdictions have introduced accessibility legislation since the AODA was enacted, using similar standards based requirements. With the AODA referencing broadly used international standards such as the Web Content Accessibility Guidelines (WCAG) in its mandates, organizations complying with the AODA are well positioned to comply with accessibility legislation in other jurisdictions, both in Canada and internationally.
With Canada's population aging, and an evolving understanding of both disabilities and how to accommodate them, accessible design has become increasingly important. Compliance with AODA is important for organizations seeking to best serve their clients and support their employees. Not only does accessible design remove barriers for people with disabilities, but accessible design also removes barriers for anyone seeking to access an organizations services.
Accessibility makes the experience of interacting with an organization more convenient for all people, removing friction that might have prevented a potential client from either being able to, or choosing to, access that organization's services.
Get your AODA goals achieved with Accessibility Partners
Let Accessibility Partners help you achieve your AODA compliance goal. Our team of AODA compliance consultants in Burlington will help your business to meet the AODA requirements, whether you provide information and communication, customer service, transportation, employment, or design of public spaces.
As the leading AODA consultant in Burlington, we'll bring your business to AODA compliance using our expertise and technology to implement the following:
Click below to book a consultation with Accessibility Partners now, and enable your business to serve all of Ontario.