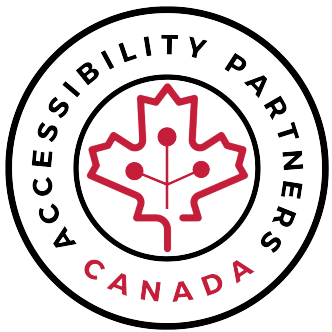 Accessibility Partners
Canada's accessibility experts.
Accessibility Partners are a team of passionate accessibility compliance experts with a solid understanding of the global standards and various legislations applicable towards organizations of various sizes operating in Canada. Our services include testing, remediation, development, consultation, planning and research. Accessibility Partners and its associated professionals are certified by the International Association of Accessibility Professionals (IAAP), with a wealth of experience in delivering accessibility projects for all three levels of government (including various government agencies) in Canada.
Our approach to accessibility is that of learning a language. Accessibility helps to communicate and accommodate as many people as possible, providing a larger audience and outreach to your services and products.
Trusted by Canada's government agencies and organizations
: