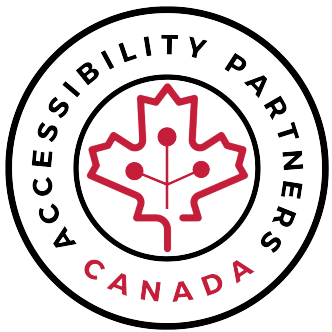 Web Accessibility Compliance Management
Canada is evolving its accessibility legislation to appropriately meet the needs of the more than 6.2 million Canadians with some form of disability, a number that is growing with our aging population. Ontario's mandate is to be global leaders in accessibility. One of the earliest laws establishing accessibility standards was the Accessibility for Ontarians with Disabilities Act, 2005 (AODA). The federal Accessible Canada Act, 2019 (ACA) and legislation moving forward in other provinces seeks to establish similar standards, including web accessibility standards, in order to produce a barrier-free Canada.
These acts make explicit the accommodations that people with disabilities can expect from governments and businesses, however people with disabilities have been entitled to accommodation since disability was established as protected grounds under human rights legislation like the Ontario Human Rights Code and Canada's Charter of Rights and Freedoms. Accessibility legislation establishes an obligation for an organization to proactively address accessibility needs and incorporate the reduction and removal of barriers into their design processes.
Accessibility Partners Canada is a leader in ensuring compliance with AODA, ACA, and accessibility best practices for websites, documents, and designing communications.