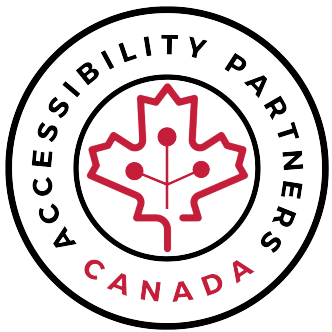 Accessible Canada Act (ACA) Consultants in Manitoba
ACA Compliance Experts
The Accessible Canada Act (ACA) became law in 2019, building upon the Canadian Human Rights Act to prohibit discrimination against people with disabilities and establish a standards body tasked with creating accessibility standards. The ACA applies to the federal government, federal agencies, and federally regulated entities including banks, broadcasters, and telecommunications companies. The goal of the ACA is a fully accessible Canada by 2040.
Full implementation of the ACA is underway, with many milestones to reach before 2040, however, the ACA already imposes requirements on entities under its jurisdiction, including the requirement for digital services offered by the Government of Canada to be fully accessible. While accessibility standards under the ACA are still being developed, maintaining compliance with recognized standards from other jurisdictions will allow organizations to reach full ACA compliance with minimal additional effort.
Compliance with existing accessibility standards and legislation, as well as any evolution of such standards, should substantially address ACA standards when they are finalized. These acts and standards include:
Accessibility for Ontarians with Disabilities Act (AODA),

Americans with Disabilities Act (ADA),

Web Content Accessibility Guidelines (WCAG), and

European accessibility standards EN 301 549.
It will become increasingly important to maintain an ongoing awareness of compliance with accessibility standards as the ACA comes into effect in more areas. The ACA excludes due diligence and a believed state of compliance as a defense against violations of the act. This approach recognizes the impact of barriers upon people with disabilities, and the importance of a thoughtful and proactive approach to accessibility.
The ACA Covers Seven Priority Areas:
Employment,

Built Environment,

Information and Communication Technologies,

Communication,

Design and Delivery of Programs and Services,

Procurement of Goods, Services, and Facilities, and

Transportation.
Get Your Accessible Canada Act (ACA) Goals Achieved with Accessibility Partners
Meet your Accessible Canada Act (ACA) goals with Accessibility Partners! Our ACA compliance consultants in Manitoba have the experience and expertise to help your business meet all the requirements of the ACA.
Our services include:
The Accessible Canada Act (ACA) was enacted to ensure that all people in Canada have equal access to services and facilities. If your business or organization needs to make changes to comply with the ACA, book a consultation with Accessibility Partners today. Let the experts bring your business to ACA compliance and allow you to provide services to all of society.